Advies
Engagement marketing, activatiecampagnes, co-creatie, user generated content, crossmediale campagnes.
Campagnes
Engagement marketing, co-creatie, user generated content, brand activation. Crossmediaal of Single Media.
Solutions
Slimme oplossingen en tools en implementatie-trajecten voor online/social activaties, lead generation en content marketing
Formats
Ontwikkelen en meedenken over crossmediale formats, online/social concepten en marketingplatforms.
Onze cases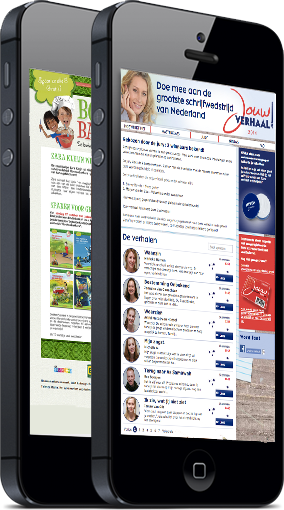 An Agency Like No Other
We ondersteunen Merken, Bureaus en Media met 'engagement marketing'. En helpen ze zich te onderscheiden. Dat doen we o.a. via krachtige, virale campagnes, activerende concepten en boeiende formats die de doelgroep intensief betrekken. Met als resultaat een zo hoog mogelijke ROI. Dat kunnen we… als geen ander.
Engage – Exite – Monetize
Van strategie & concept tot productie
Afhankelijk van uw behoefte kunnen we complete campagnes, formats, communicatieprogramma's en activaties van begin tot eind voor u realiseren: concept & strategie, creatie, design, copy, projectmanagement en alle denkbare services als: mediaplanning, advertising, pr, content marketing, moderatie en community management. Deels doen we dat in huis, maar we beschikken ook over een groot netwerk van gedreven specialisten op alle deelgebieden. Op die manier kunnen we het complete campagnes realiseren en indien nodig extreem snel opschalen.
Meer info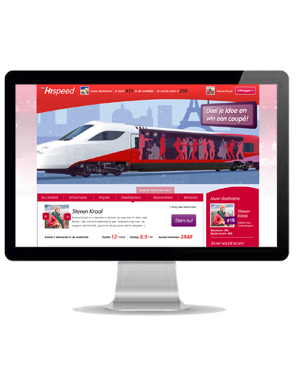 Alleen afnemen wat u nodig heeft
We werken voor adverteerders, reclame- en mediabureaus, zenders, publishers, en mediabedrijven. Onze opdrachtgevers bepalen zelf welke diensten ze van ons af willen nemen. Wat ze zelf of door hun vaste leveranciers, zoals bijvoorbeeld reclamebureaus, willen laten verzorgen. En waarmee wij ze kunnen ondersteunen. De online productie doen we altijd zelf. Maar alle andere diensten zoals: conceptontwikkeling, strategie, design, copy, mediaplanning, pr, social media, advertising, moderatie, video, events en campagnemanagement bieden we modulair aan. U bepaalt wat u van ons nodig heeft.